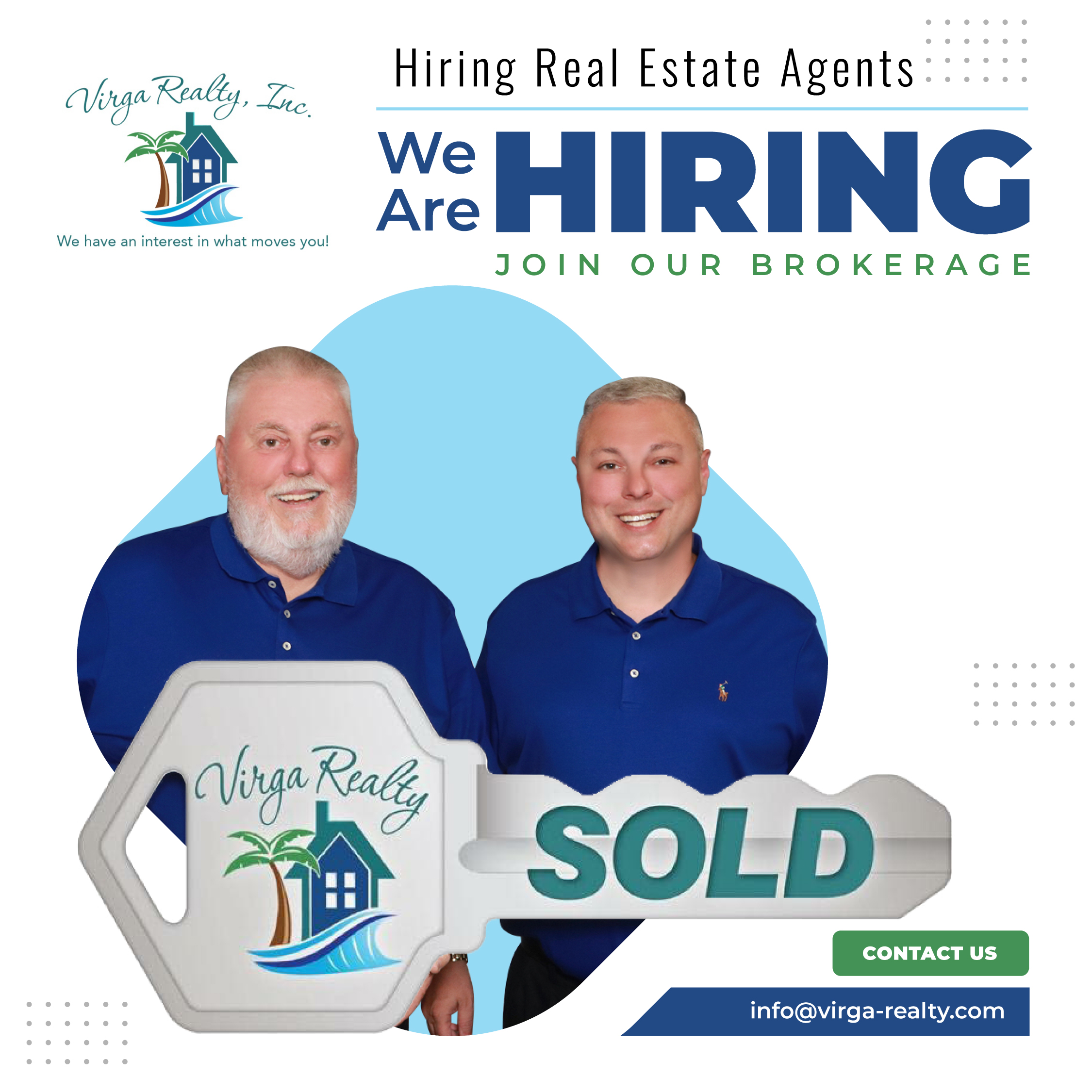 Our company is founded on the principles of integrity, professionalism, and dedication to our clients. We believe that our agents are the backbone of our success, and we are committed to providing you with the support and resources you need to thrive in the real estate industry.
Here are some great reasons to choose Virga Realty as your brokerage!
We are a statewide brokerage, so you can work any market in Florida you want.
No Franchise Fees. No Desk Fees. No Transaction Fees: We don't charge fees, so you can work in a comfortable and productive environment while keeping more of your commission.
Family-Owned: Our company is growing. Our boutique company has been in business for over 15 years, which means you're joining a team that has a proven track record of success.
No office hours or floor duty
Free mentoring, coaching. Training with frequent phone conferences and recorded private Zoom meetings so agents can go back and review. Your mentors have worked on over 700 Florida deals.
Free online virtual storefronts /websites. These included all the latest technology for real estate. We focus on providing agents what they need to be successful when starting in the real estate business and we adapt as their needs change.